Chapter 3


Closed
Curtains
Vincent Chenut,
Antonin Kremer & Julien Saudubray

19–28.02.2021
FLYER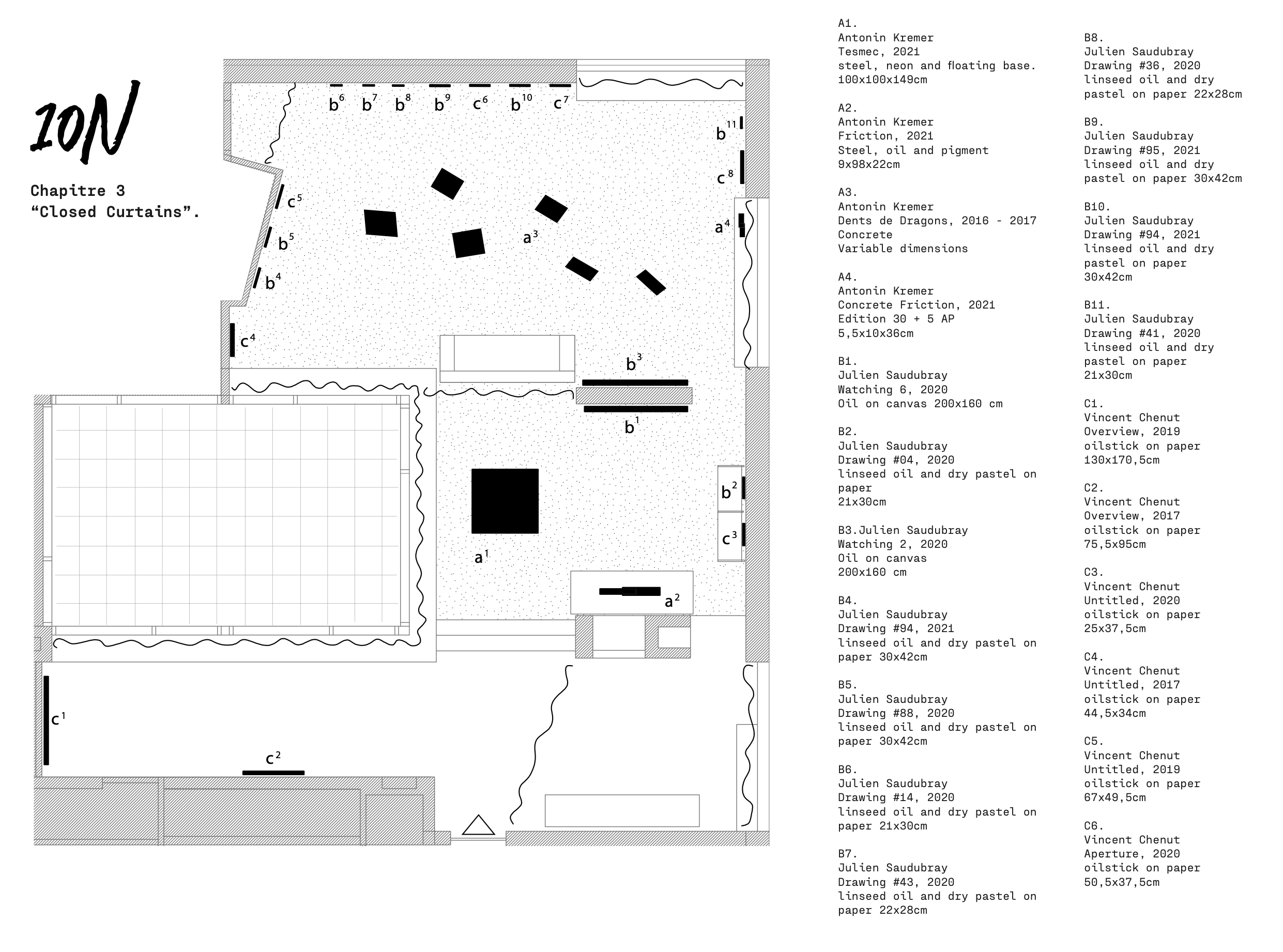 FLOORPLAN + LIST OF WORKS
---
Julien
Saudubray
Julien Saudubray was born in 1985 in Paris. He currently lives and works in Brussels, Belgium. Graduated from the Ecole Nationale Supérieure des Beaux Arts de Paris in 2012, the artist has since exhibited in France, England, Italy and Belgium.

After having experimented with what he calls the mobility of painting and its multiple applications, Julien Saudubray now synthesizes his experiments in a practice he defines as mechanistic.

By reducing subjectivity to a minimum through the methodical application of layers of colour on the wall or paper, he evacuates the subject from the painting to reveal its internal structure. From the reduction of the latter to an arbitrary and repetitive action, sweeping, sanding, erasing, adding, paintings emerge as catches between two times, almost resembling bad digital prints, and which perpetually replay their possibility of success.

With each brushstroke I oscillate between ecstasy and boredom, observing myself painting like an absurd machine programmed on a Beckettian formula: "To miss more, to miss better."

The figures which emerge in his current work of drawing, archaic forms with approximate geometries are revealed by this process of constant addition and deletion. Their visibility persists in spite of the will to see them disappear and this repeated eye seems to enjoin us to make us squint at ours.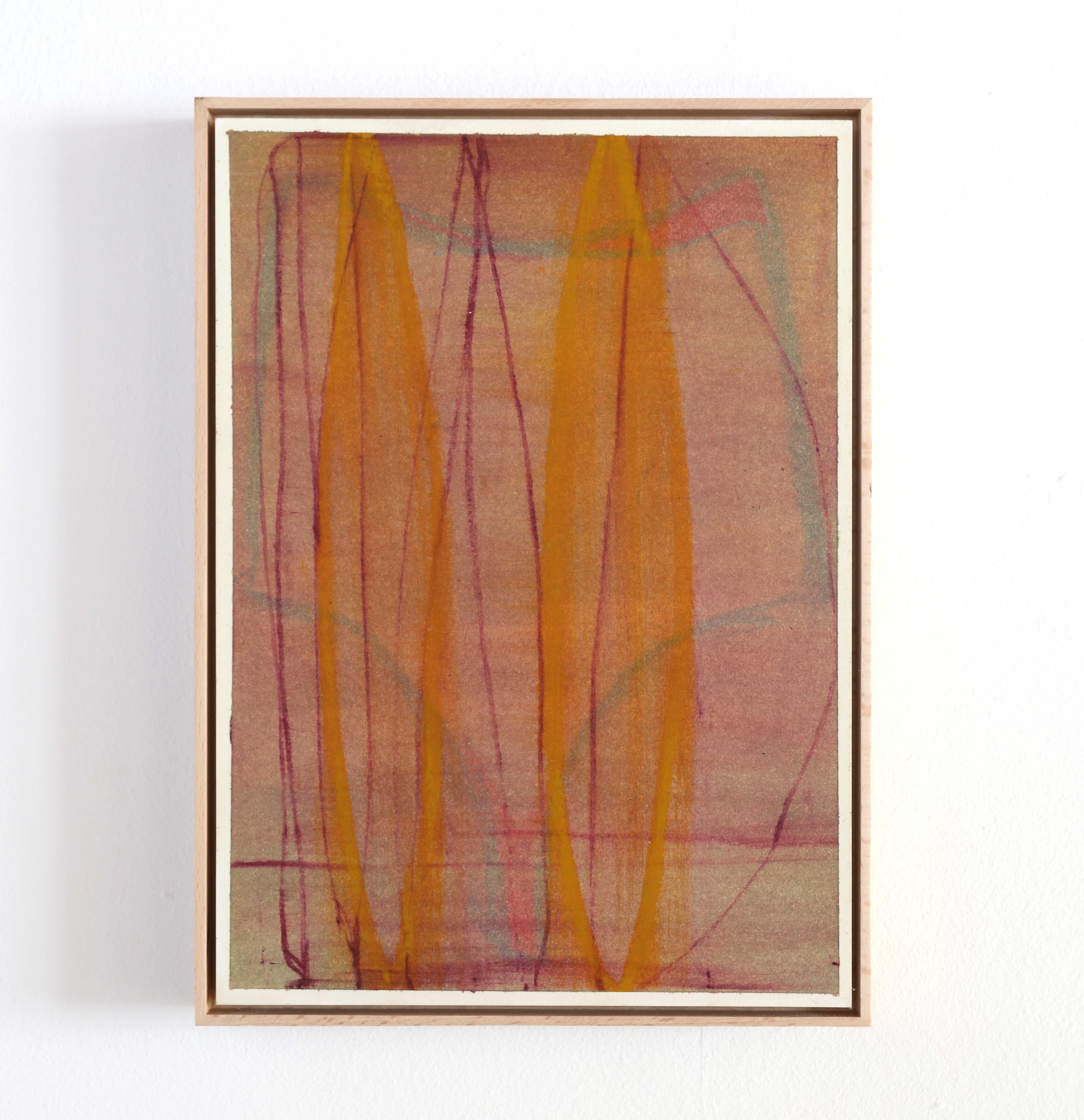 ---
Antonin Kremer
Antonin Kremer (1989)
What to say / maybe without saying?
The fact of steaming from physical realities - giving a form - with the primal idea of informing. That's where I stand. The structures that suround me are social, sometimes warlike, religious and often coercitive. It goes without saying that they inspire me, they impregnate me. I am soaked in them.

Far from me being talkative because it's the metal, the architecture, the ambiances and the cold neons that are my words.

I crave for material accidents to destroy other landscapes but this asks for humility, serenity and observation. The formal serendipity pushes me to think of places I inhabit and my own position ( as an artist ): a simple maker of esthetic situations, a producer of sensible and understandable trajectories.
Courtesy John Cornu
---
Vincent Chenut
Vincent Chenut (1985), always starts to approach the paper materiality as a complete volume. He does consider the two sides of the medium; being an entire part of the object; as well as the very thin layers that are composing it.

His drawings are generally taking up each side of the material but can also disappear or fade away within the thickness of the tears. His experimental shapes dialogue together and constitute a large and extendable body of work.
Courtesy of Laurent De Meyer